So one day I was bored and for one reason or another, I ended up trying to port a map from quake to source.
Murphy, our favorite forum troll had suggested his favorite map, Aerowalk, also known as cpm22.
It actually wasn't all that hard to port it up. I started with gtk radiant (quake map editor), and decompiled the bsp of cpm22, then exported it to a .map file. Then I opened the .map in Worldcraft (hl1 map editor). Then I got it to a vmf some how. (I forget exactly).
Anyway I'm bored and I thought someone might think it was interesting so I decided to upload my port of it. It still has a lot of the original geometry, although a lot of geometry was removed (quake levels love fancy walls apparently) and the whole map was also scaled up by like 3x 3y and 2z (or something like that) to work better for cyber.
We(bitey, murphy, vez, and myself) played it a little, and it seemed interesting, but still I think that cyber maps that tend to play the best are just medium sized box rooms. (fortress has the best cyber, imo)
Anyways:
Downloads
cpm_22.vmf
- this is the first decent version, but its before a lot of face optimization, resizing of the level, entities, or decent textures.
sav_aerowalk_b6.vmf
- playable for 2 players. Resized, retextured, ect.. (b1-b5 added jumppads, and played with sizes/textures)
sav_aerowalk_b6.bsp
- compile of that ^
Pictures
(with random retextures)
Quake (idk what version)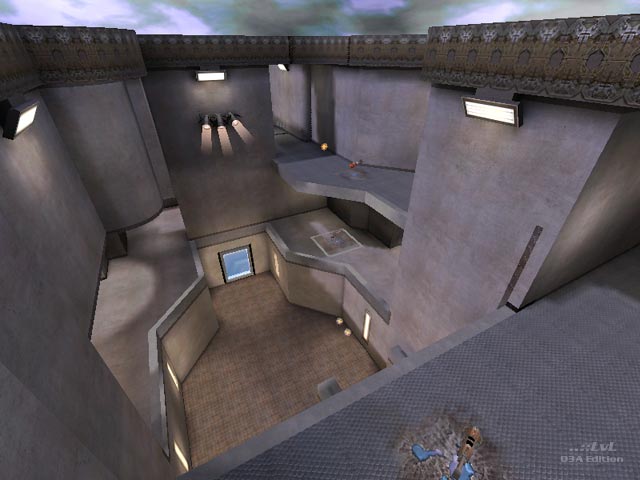 Dystopia
Quake (I think this is the CPM/Q3 version)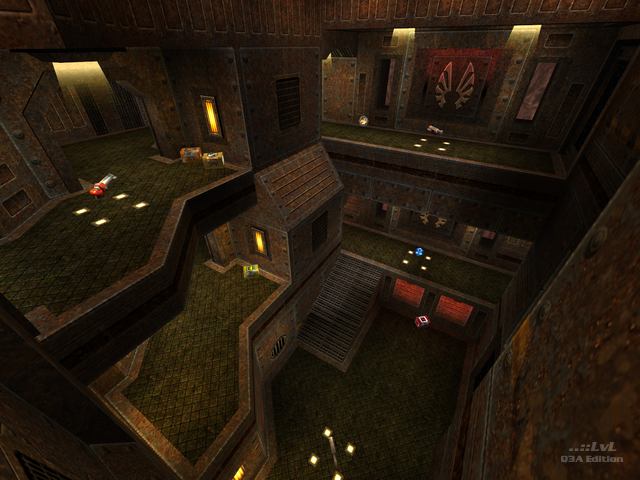 Dystopia